Formerly Hot Pink
Before we were Durham Rose we were Hot Pink, but as our company grew we decided that our name should grow with us too. Like our bespoke service, we wanted our company's name to feel truly personal, and what could be more personal than naming it after the couple behind the business?
Background
Durham Rose is a new breed of family-owned independent jewellers. The company was started by Manu and Pip in 2011. Manu is a mechanical engineer by trade, and through this work he gained extensive experience of using CAD (Computer Aided Design) software.
Before proposing to Pip, Manu's inner engineer surfaced and he became adamant that he did not want to purchase a generic off-the-shelf engagement ring; instead he wanted to have some input into the ring's design to ensure that it was perfectly created and would be the ring of Pip's dreams.
The Search Begins
After visiting over twenty jewellers and trawling online sites for several weeks, Manu found that most jewellers used only very rudimentary hand sketches to demonstrate what the ring he was commissioning would look like.
His request to add finer design details was deemed unachievable by most jewellers, who simply use hand tools to create their pieces. All but a few demanded payment up front, and he would not even be able to see the final piece until a number of weeks later, giving the jeweller a fair amount of leeway in interpreting the ring design.
Manu did find a few jewellers in the UK that was able to use 3D design programmes, but the costs were high and he was unable to change the design himself; the jewellers would make the changes on a commission only basis to cover the labour involved.
Finding a Solution
Feeling slightly deflated, Manu took it upon himself to design the perfect ring using CAD software, a process which took him over 60 hours. Afterwards he found that there were only a handful of goldsmiths in the UK who would take on his design to manufacture.
The good news was, as he had done all of the design work himself, the goldsmiths would only charge for their time and materials used. This allowed for a huge cost saving, which meant he could now afford to have an open bar at the wedding!
Manu finally proposed to Pip in 2010, with the help of 400 metres of fairy lights, a collection of (unsuspecting) friends and some of London's finest landmarks.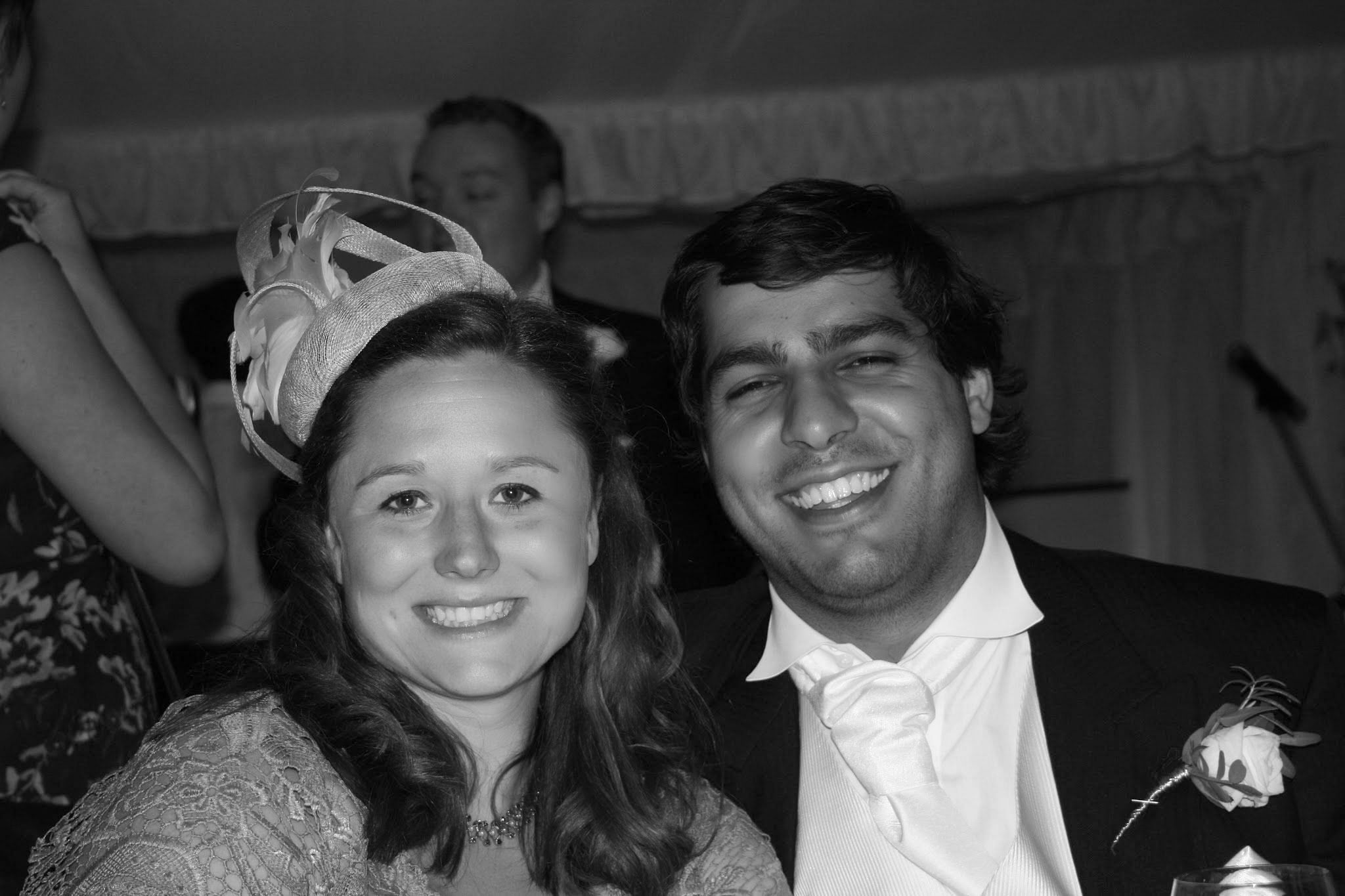 They tied the knot in 2011 and have since had two beautiful children together. To this day Pip claims that she never once saw the ring design – something Manu's friends find hard to believe – but he was able to call upon his expertise and design the perfect ring, so there was not an ounce of disappointment from Pip.
The Start of Something
Not long after, many of Manu and Pip's friends started to 'pop the question', and there an element of competition sprung up amongst them to see who could out-do Manu's elaborate, bespoke design.
Fun turned into reality as their collaborations became real engagement rings. A few months later Manu and Pip officially launched Hot Pink, the bespoke ring company that Manu eventually took into the BBC's Dragons' Den.
Although the Dragons did not invest in Hot Pink, the company continued to grow, and as it did, Manu and Pip decided to change its name. They combined their middle names, Durham and Rose, to give the company its new name and the rest, as they say, is history.