Delicate engagement bands are in at the moment, with the likes of Naya Rivera, Kelly Rowland, Natalie Portman, Anne Hathaway, and Drew Barrymore all sporting some slender sparkle.

In this article we are going to give you some tips to consider when looking for thin band or dainty engagement rings.
If you don't quite have £8 million to spend on a diamond to rival Kim Kardashians whopping 15ct engagement ring, then don't worry, You can still create unrivalled beauty!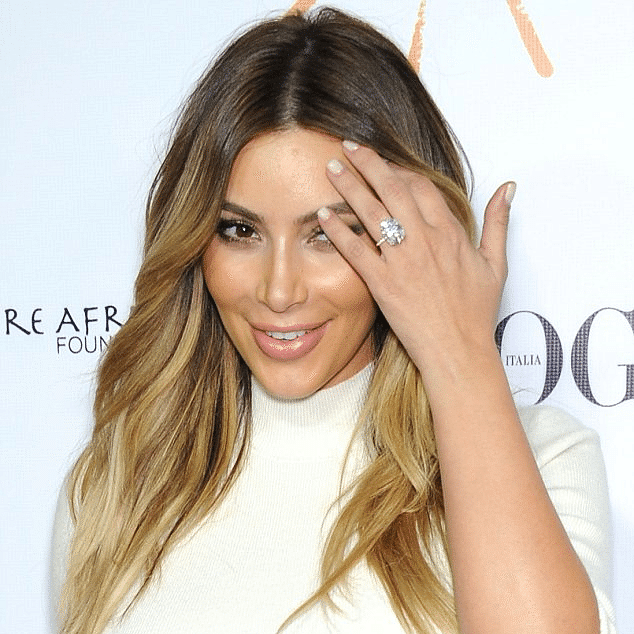 Fine engagement ring tips
As you can see from the above images, proportions are important when shopping for a fine band engagement ring. The 'fineness' of the band will be visually effected by the size of the centre stone and any surrounding details. For example, if you want to use a 0.11ct (approximately 3mm) size centre stone, then having a 2mm wide ring band will give a thicker appearance than if you were using a 6mm (0.84ct) centre stone.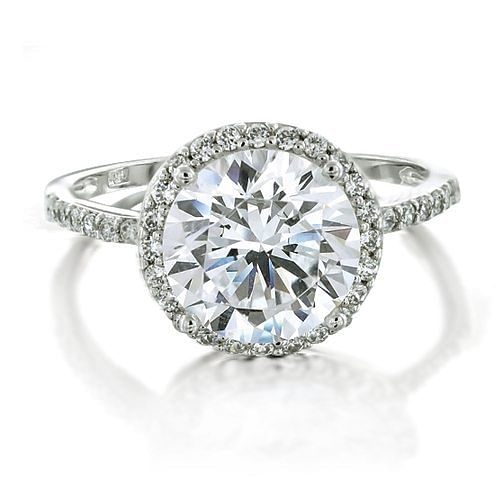 Another consideration is the kind of setting used for the accent stones. In the main, for delicate band rings, micro pave setting – otherwise known as "French setting" or "fishtail setting" – is used because it gives a 'minimal metal' look to the ring as it has no channel walls. However, some people find that once they see French setting from all angles, it is not always to their taste, so we have adapted this kind of setting to create our own version, which has a slightly softer appearance.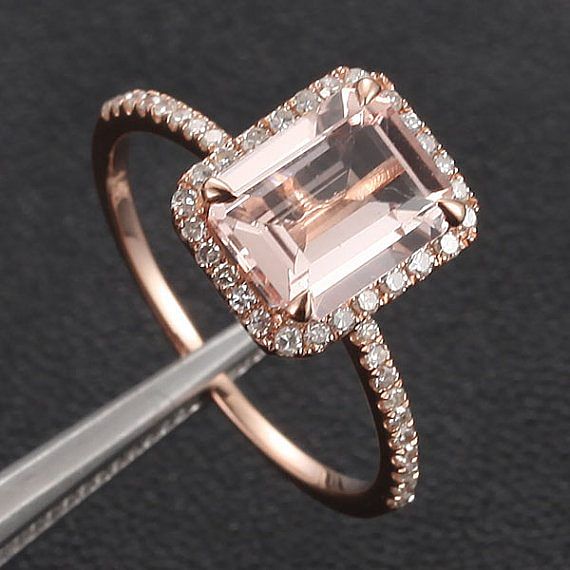 This simple eternity band below shows the standard micro pave, or French setting, look. You can see how it is quite clean and minimal. The two images below this show the french setting from other angles, so you can see how it creates a 'scalloped' stone set look.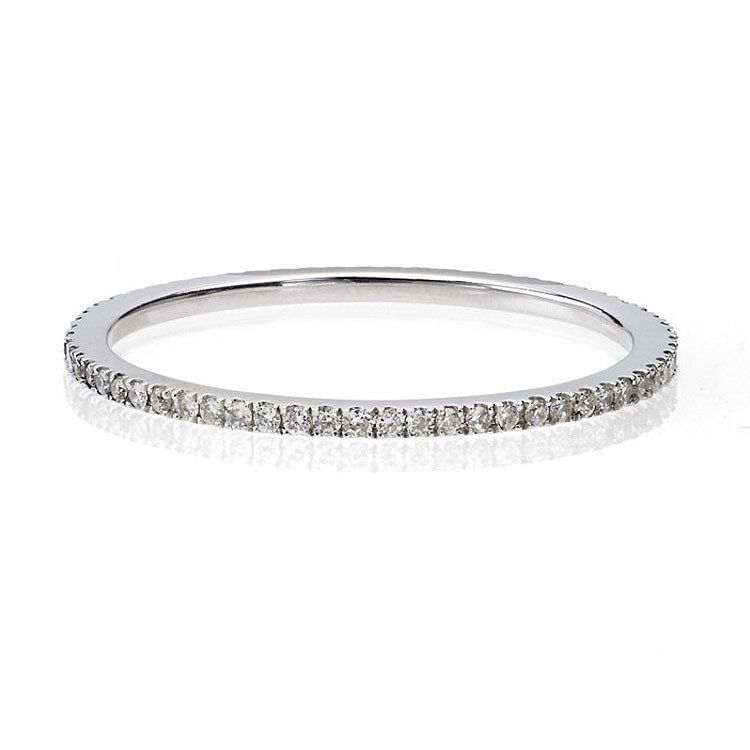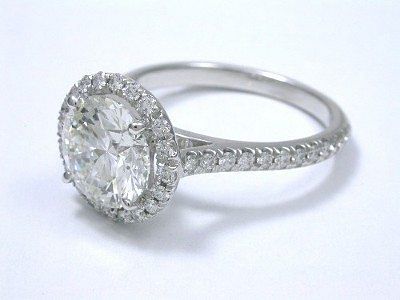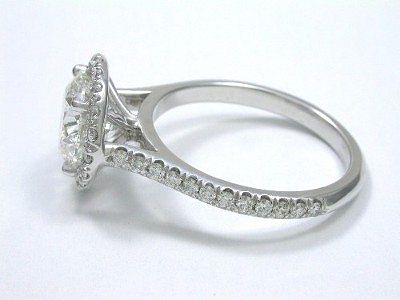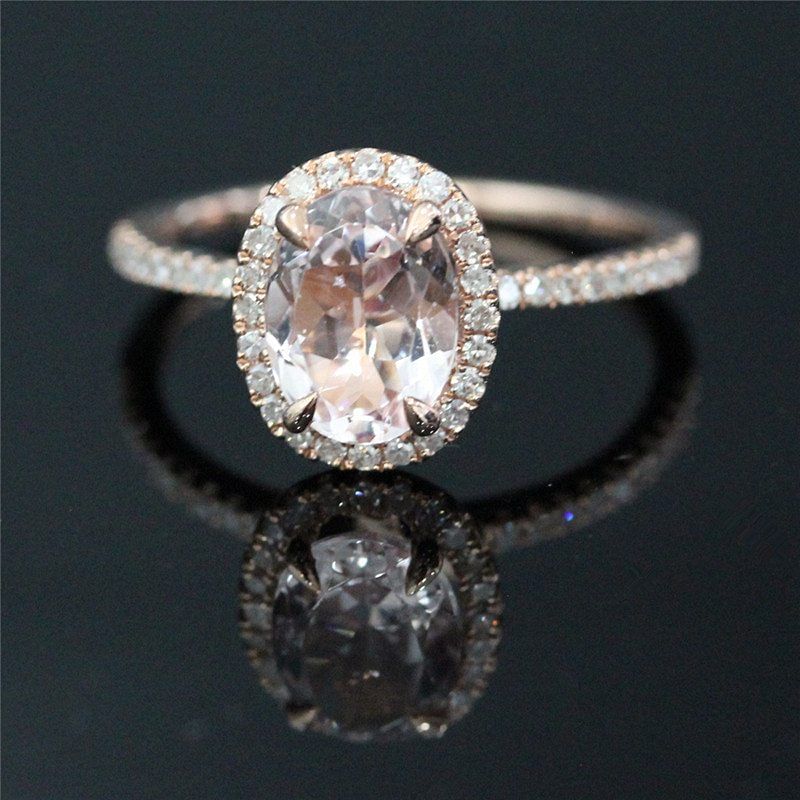 Other stone setting options are very fine channel prong set accent stone bands. The best way to achieve this when wanting a thin band ring is to use a larger centre stone or a centre stone accented with a halo and quite fine accent stones for the channel pave setting – between 0.9mm and 1.2mm, depending on the finger size. As you can see, dainty band rings don't just have to be limited to single bands, you can incorporate split shanks or bypass styles if you want to, still using the much finer ring band. Below you can see a great example of a very fine channel prong set fine engagement ring that has also been paired with a matching wedding band, which I will get to shortly!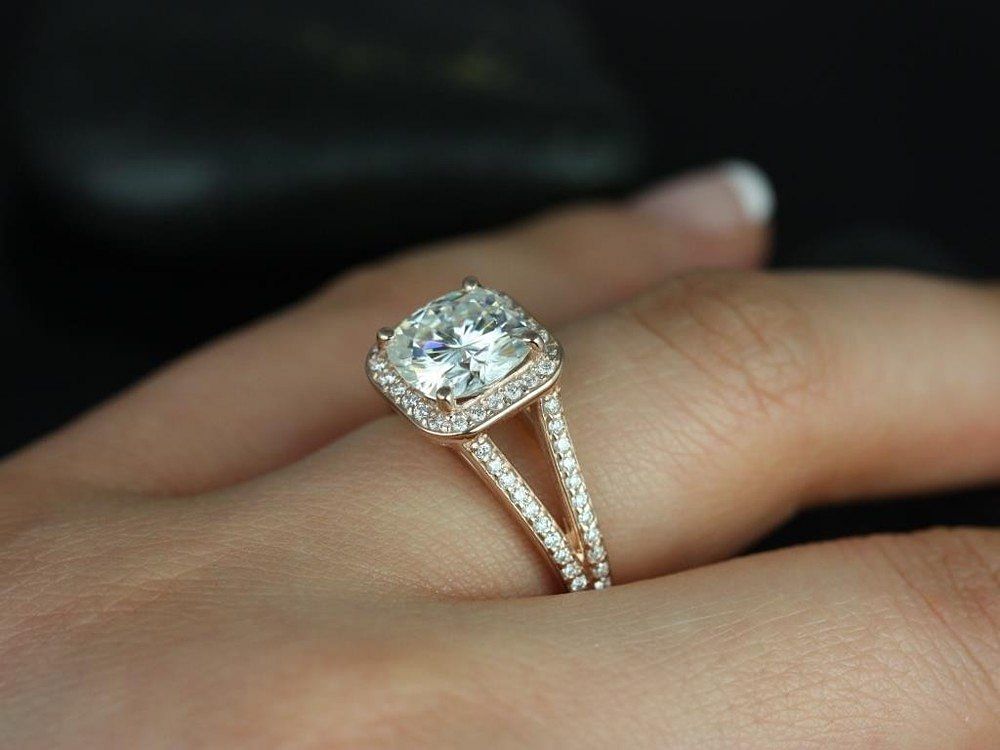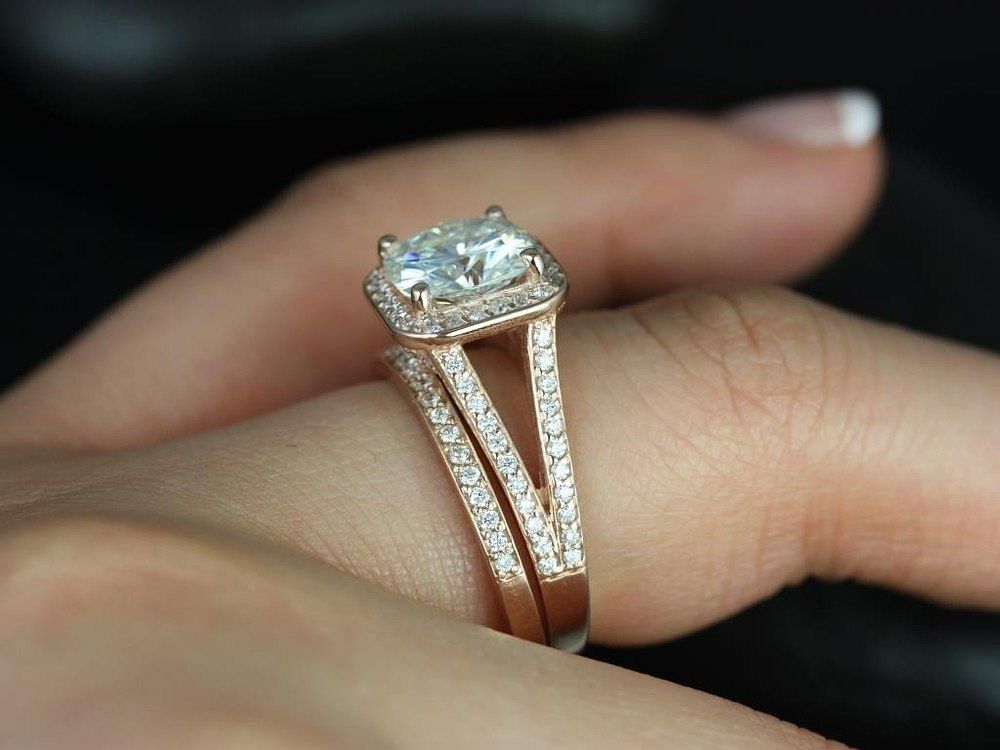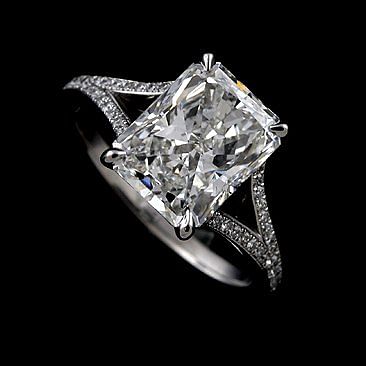 When using channel prong set accent stones, you can also add a vintage flair by incorporating fine millgrain onto the fine walls, as seen in the example below. You could imagine this same ring without the split shank and only using the smallest stone, which would give a vintage style thin band engagement ring!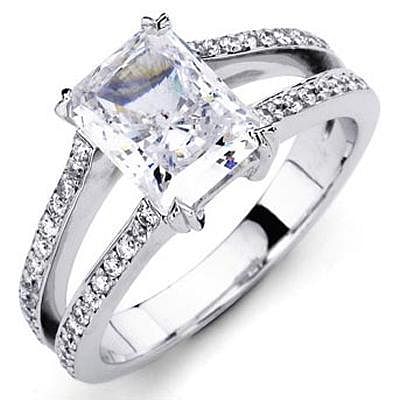 Now, one of the great things about fine band rings is the ability to collect and stack them into a variety of style options and designs! If the main ring is to be an engagement ring, then you will want to consider if you want a straight band wedding ring, or if you'd be happy with a matching "shadow band" wedding ring – which fits the engagement ring creating a ring set. In the bohemian engagement ring example pictured below, you can see that the height of the centre stone setting allows a straight wedding band to sit right up next to the engagement ring – to which further rings could be added (anniversary or special events).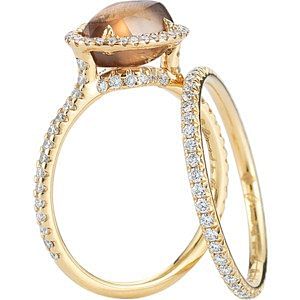 If, however, the engagement ring needs a shadow wedding band to fit around the contours of the ring, then matching engagement and wedding ring sets can be created, similar to the images below. If you are creating all rings from scratch, we can keep these designs on file for future additions to the treasure trove of jewellery!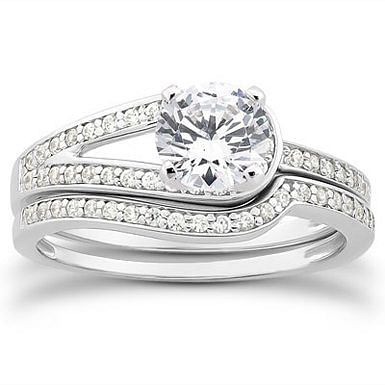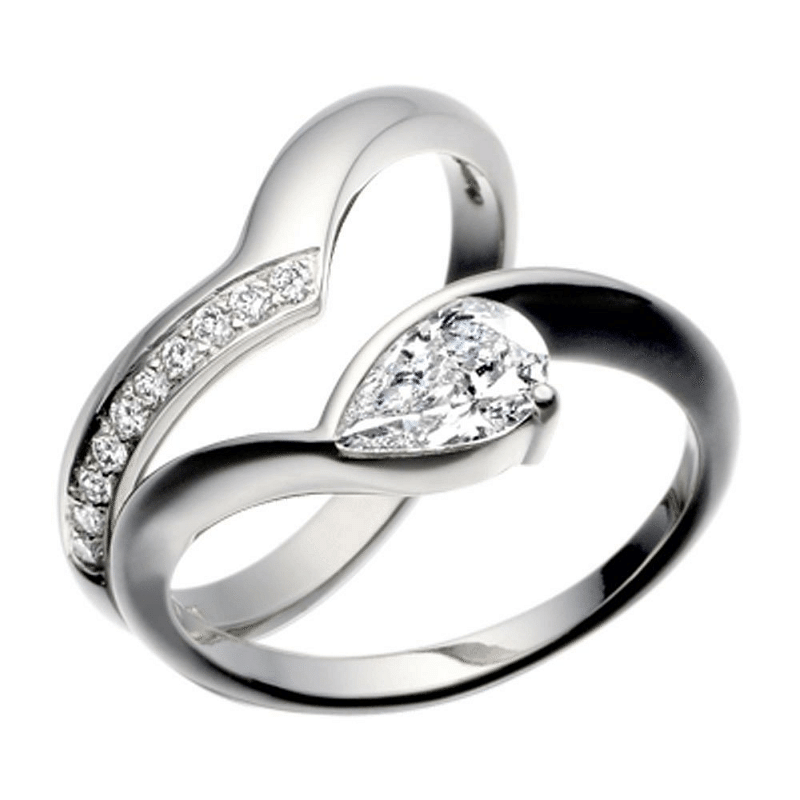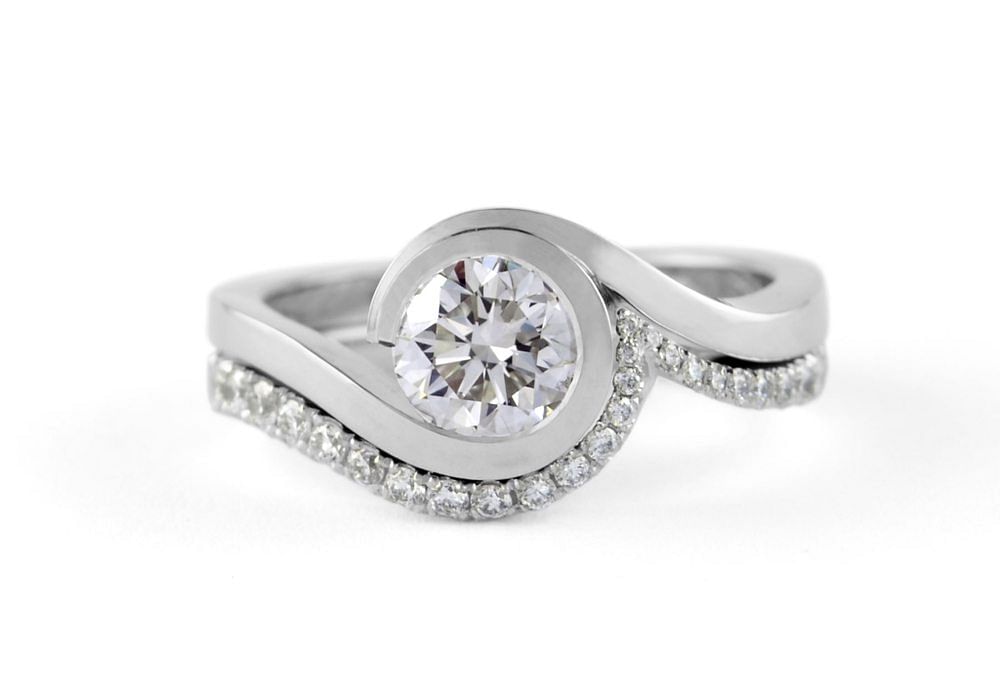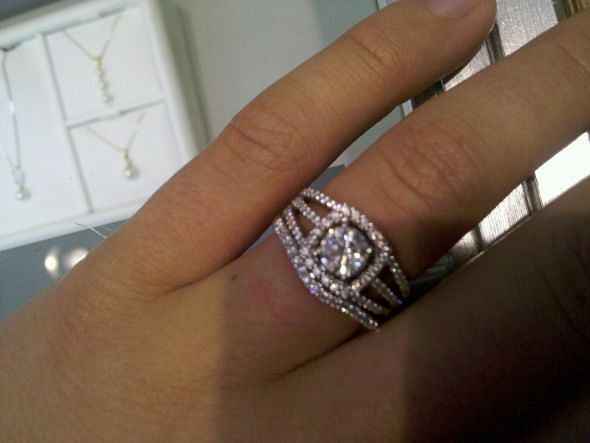 When it comes to stacking ring designs there are a few options. Some people like all the designs to match up and 'fit'. However, it is also equally stylish to allow the rings to have some negative space between each stacking ring band, as shown beautifully in the De Beers stacking ring sets shown below. Negative space can be an important design element when used with purpose.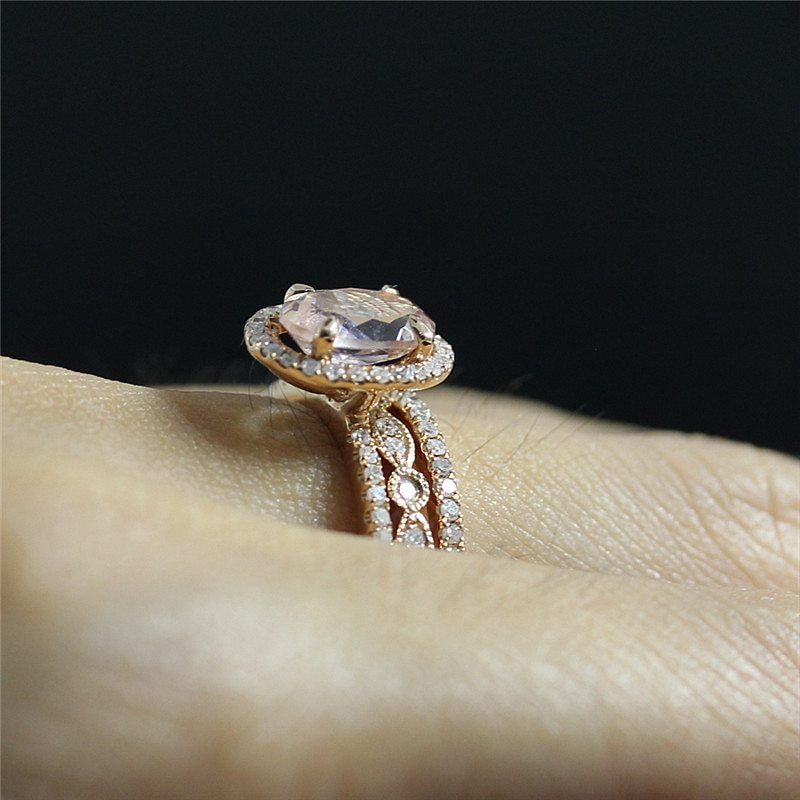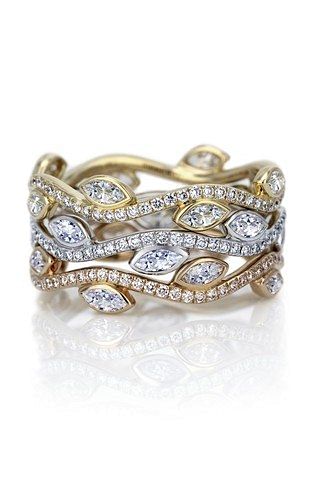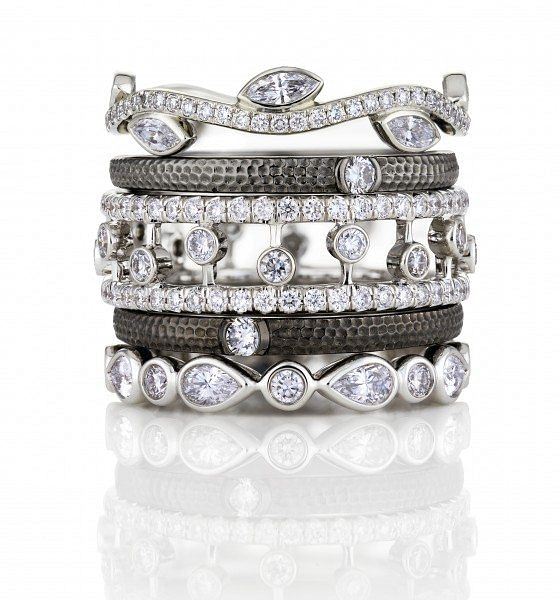 Finally, additional ways to create the look of a fine ring band is to use tapering stones on the shank. You can start the stones at the 9 and 3 o clock position at perhaps 1.3mm/1.4mm and taper them as they travel towards the centre stone to anything from 0.8mm – 0.9mm, creating a fine 'pinch' which can exaggerate the look of daintiness.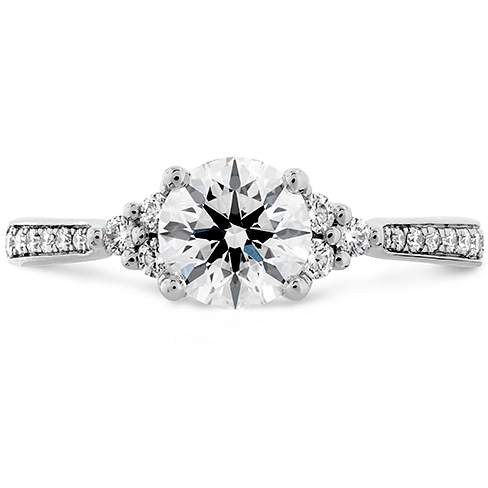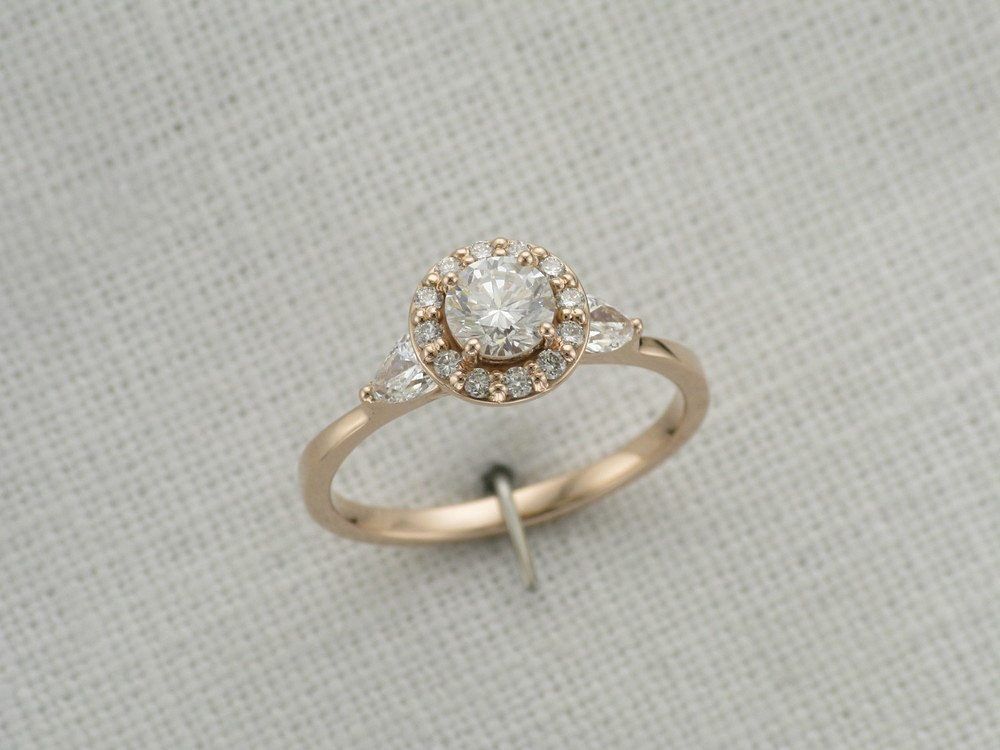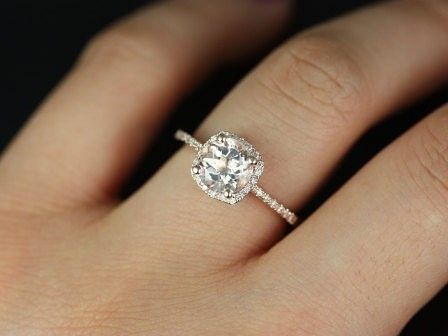 If there are any elements of design that you wish you could put together to create your perfect custom engagement ring, you can call or email us for a no obligation free online design consultation! You might want a fine and dainty ring band with a tiny split shank that has a cathedral style leading into a cushion cut centre stone accented with an equally fine halo – or a round stone, or a pear stone, or no halo, or two halo's!! It's your ring.. 🙂
CREDITS
– Brides
– De Beers
– Rose Gold engagement rings blog
– Indulgy
Save