The Bespoke Process
Step 1 – Designing Your Ring
Let us guide you through the process of creating your bespoke wedding or engagement ring. All you need to do is arrange for a free consultation at the most convenient time for you – you simply need a good broadband internet connection and a computer or tablet device. Our online consultation offers the best possible convenience to you, especially if it's not easy to get away during office hours, or you're living outside the UK. We also have Design Studios in London and Essex so you can come and have a face-to-face chat with us if you'd prefer. Your ring consultation begins when we send you an electronic link to allow you to view our designer's computer screen. You will then receive a phone call from the designer who will work with you to find out what you want your perfect ring to look like. This includes the size of the band, the type of precious metal you would like the ring to be made from, as well as the colour and clarity of each sparkling gemstone. Watch as the design comes together right in front of your eyes, giving you an unrivalled perspective of how the ring will look once it's manufactured. We can even show you how the ring will look on your hand, thanks to our innovative 3D software. When you're completely happy with your ring design, you'll be able to see how the ring will look as a beautifully rendered, high-definition 3D model.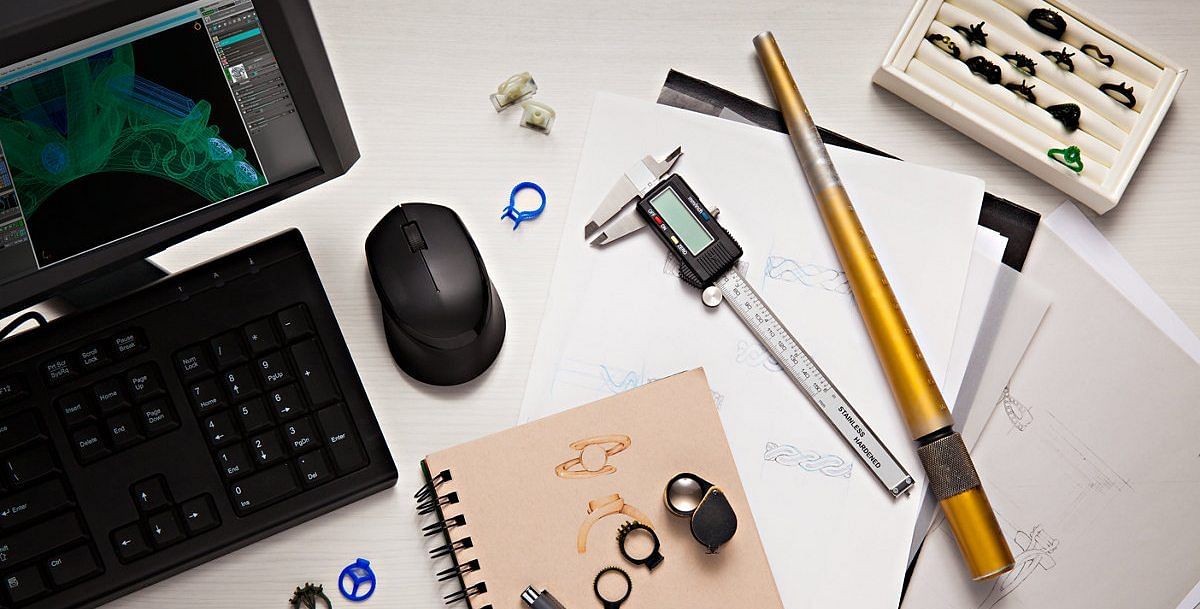 Step 2 – Ring Manufacture
The ring you wear will be for you and you only. We personally guarantee that the design of your ring will never be repeated. We ensure the uniqueness of your bespoke engagement ring or wedding ring thanks to the way we create them. Once you have agreed on the final design, a skilled technician will use state-of-the-art engineering software to generate a wire frame model of the ring. From this, a 3D printer is then used to create a wax mould ready for the 'lost wax' casting process. The technician will then pour your chosen precious metal into the wax mould which will be destroyed in order to extract your ring. This ensures that your specific cast will never be used again, guaranteeing your ring's true uniqueness. Once the raw casting has been made it will be polished by hand in preparation for the trained gem-setter to mount your selected gemstone(s). The finished ring is given a final polish and is then quality assessed by a trained Goldsmith to ensure that the ring has been made to the highest possible standard. Once approved, the ring is sent to be hallmarked.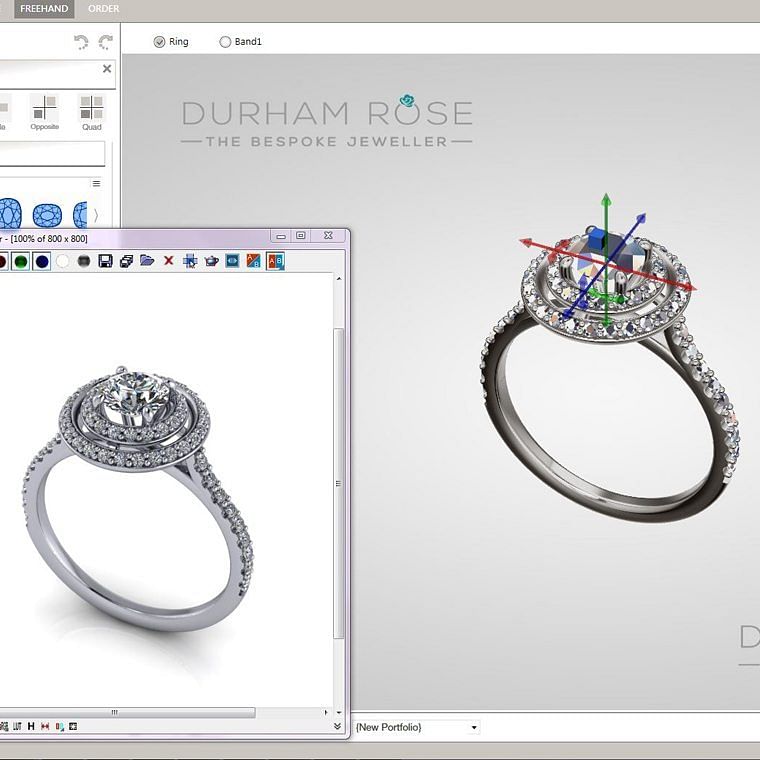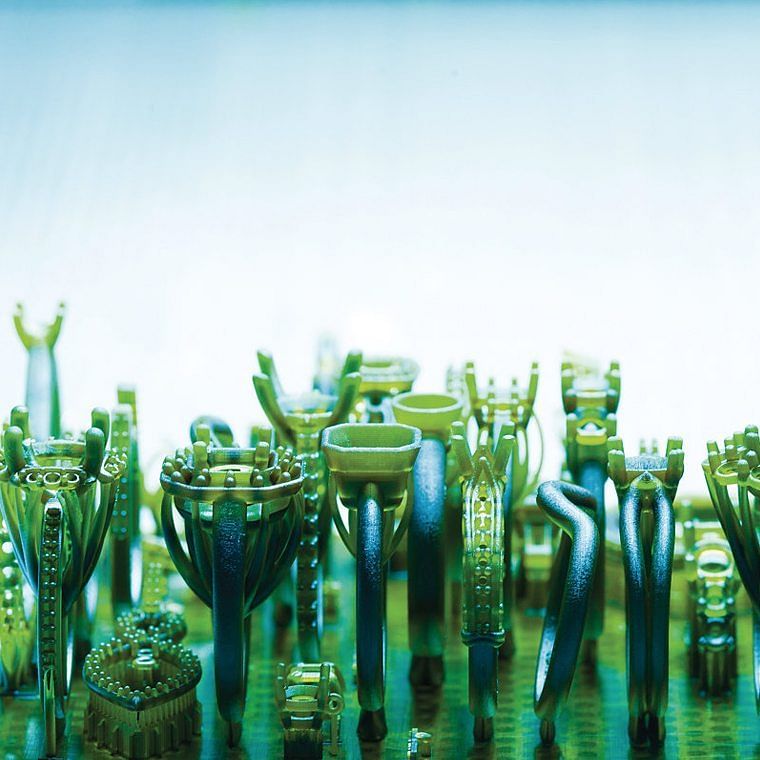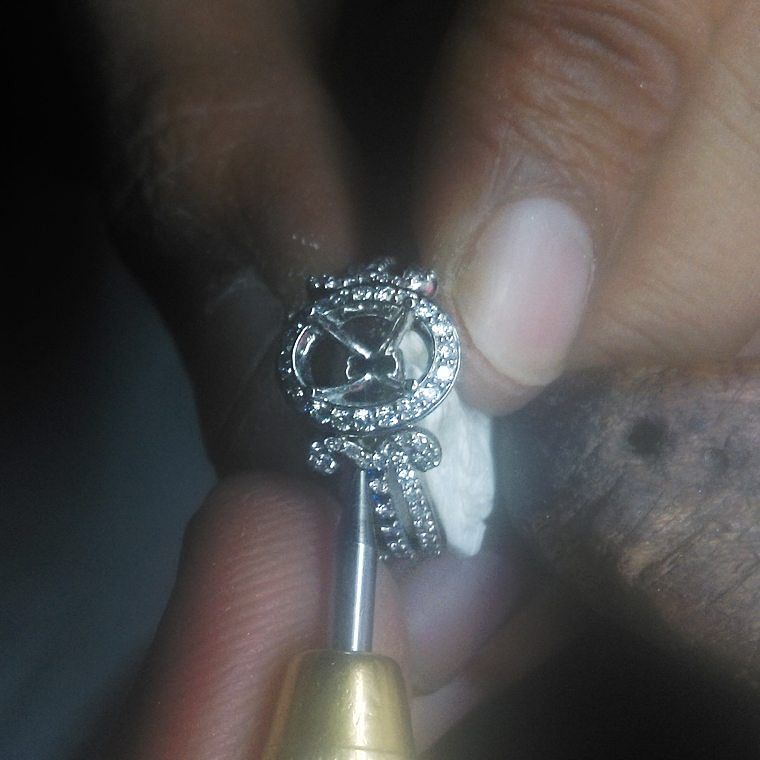 Step 3 – Hallmarking and Delivery
Your ring will be sent to the Sheffield Assay office for certification and hallmarking. This is an important element of the production process that ensures quality and certifies the value of your ring.  This is necessary for some insurance companies and for ring valuations. Your ring will be marked with a number of symbols:
Durham Rose Sponsor's Mark (formally known as a Maker's Mark)
The Standard Hallmark Mark demonstrating the standard of finesse, i.e. the purity of the precious metal content in parts per 1000.  For example, 18 carat gold is 750 parts per 1000 by weight
The Assay Office Mark shows which Assay Office tested and marked the item – we use the Sheffield Assay
The Date Mark defined by a stamped letter shows the year in which the article was hallmarked
The final stage is to beautifully package your ring in a handmade ring box and send it to you. The ring will be sent along with your gemstone certification and custom-made photo-book showing the entire process of manufacturing your bespoke ring.